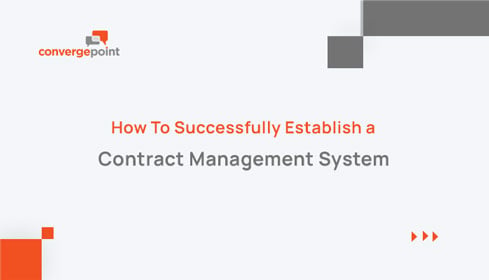 Contract Management
Take the first step towards mastering contract management. Download our comprehensive guide to establishing a successful contract management system today.
For Legal Professionals: Navigate the legal intricacies of contract management with ease. Our guide provides insights into ensuring compliance and mitigating risks in every contract.
For Procurement Officers: Learn how to streamline your procurement processes and improve supplier relationships. Our guide offers practical tips on leveraging contract management for better deals and maximum value.
For CFOs: Discover how to gain financial oversight and make data-driven decisions with our comprehensive guide. Learn how to reduce costs and increase efficiency in your contract management.
For IT Directors: Understand the technical aspects of implementing a contract management system. Our guide covers security features, integration capabilities, and compliance with IT policies.
For Contract Managers: Master the art of overseeing contracts with our step-by-step guide. Learn how to automate tasks, set reminders for key dates, and access contract details efficiently.
For Sales Directors: Learn how to close deals faster and improve customer relationships with our guide. Discover how to streamline your sales process through effective contract management.
For Business Operations Managers: Improve operational efficiency and cross-functional collaboration with our guide. Learn how to leverage a centralized contract repository and user-friendly interface.
For Compliance Managers: Ensure compliance with our comprehensive guide. Learn how to track and adhere to both internal and external rules and regulations in your contract management.
We understand the complexities of establishing an effective contract management system, and we're here to guide you every step of the way.
Fill out the form to download the guide.
Download Guide - How to Successfully Establish a Contract Management System