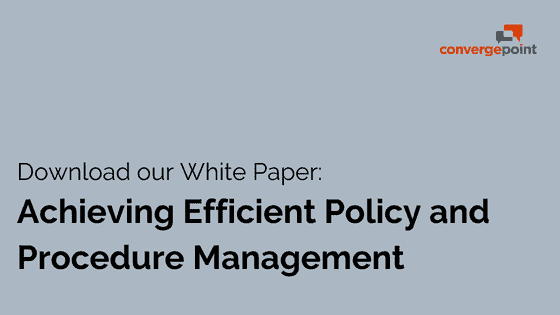 Enhancing Organizational Compliance through Efficient Policy and Procedure Management
Whether your company has 500 employees or 5,000, you share the same concerns:
Can your policies and procedures effectively address current organizational challenges?
Do your policies comply with Federal, State, and Local regulations?
Do you have all the policies and procedures required to pass an audit?
Could the absence of this policy impede or delay operations?
Could the absence of this policy impede or delay operations?
Is this policy crucial for ensuring workplace health and safety?


The answer is simple! An effective policy and procedure management system serves as the backbone of a company and its corporate culture. Learn how to use Microsoft 365 SharePoint to effectively manage policies and procedures in your organization.
In this exclusive whitepaper, you will gain access to:
Difficulties posed by obsolete policy management.
Approaches for effectively managing the intricacies associated with policy and procedure administration.
The benefits of using Microsoft 365 SharePoint for policy and procedures management.
Fill out the form and download the whitepaper to improve compliance, optimize processes, and drive operational efficiency!