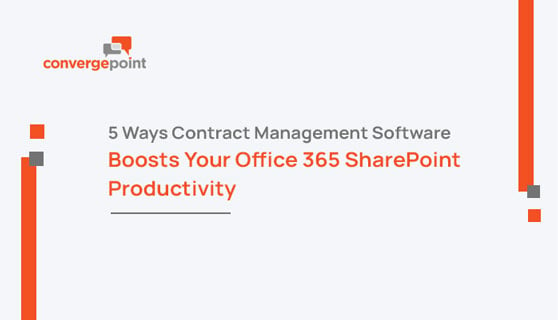 Contract management is vital for an organization to simplify contract creation, improve the contract lifecycle, and ensure security. However, with the right software integrated into Office 365 SharePoint, you can easily achieve greater efficiency by streamlining your contract management process
This white paper discusses the 5 key ways how ConvergePoint Contract Management Software can boost your Office 365 SharePoint productivity.
The 5 Key Ways Included in this Whitepaper Are:
Centralized contract repository to search and retrieve documents quickly.
Automated contract workflow from creation to renewal, reducing time and effort.
Advanced search capabilities that allow users to search for contracts with specific criteria.
Significance of reporting and analytics tools in contract management processes.
Benefits of the software integration with Office 365 SharePoint.
Download Contract Management WhitePaper