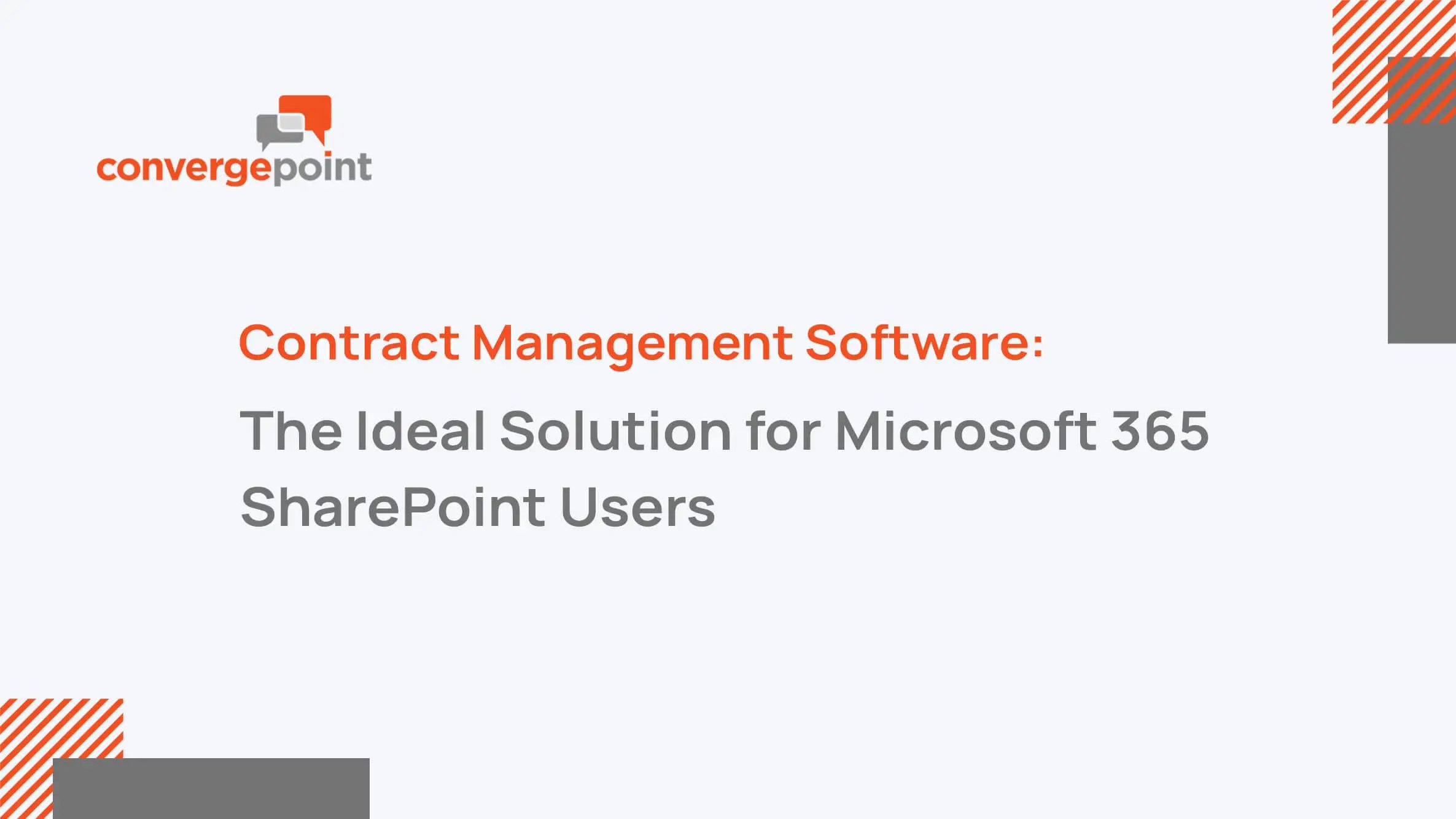 If you are looking to optimize your contract management processes and streamline your workflow, the ConvergePoint software platform is an ideal solution for Microsoft 365 SharePoint users. Whether you are a small business or a large enterprise, our key advantages including the powerful search capabilities, seamless integration with SharePoint, and advanced contract management features will offer a comprehensive solution to manage your contracts more effectively.
In this whitepaper, we'll explore the top 4 reasons why ConvergePoint's contract management software is the right choice to meet your business needs.
This whitepaper highlights the top reasons, including:
Gain a real-time view of contract management data with customizable dashboards.
Leverage the powerful search capabilities to find the contracts easily.
Experience the significant advantage of seamless integration with Microsoft 365 SharePoint.
Wide range of advanced contract management features become more accessible.