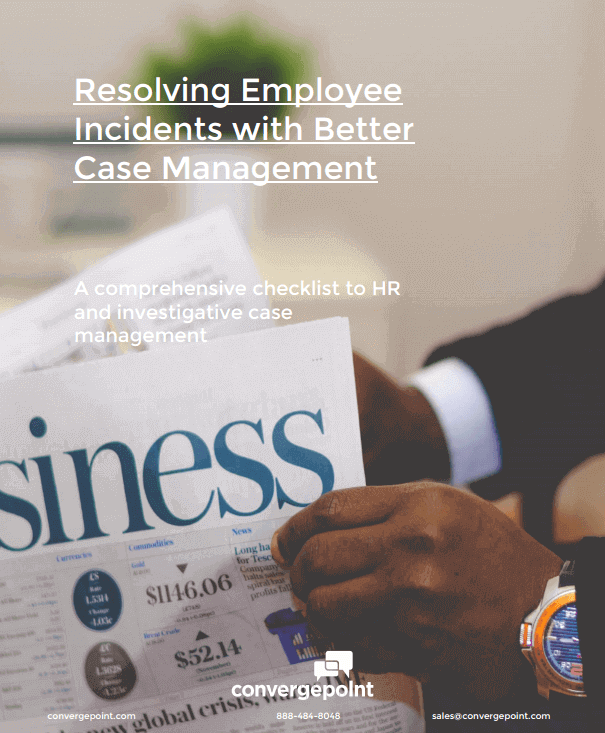 Companies and organizations are continuously tasked with overcoming the hurdles of employee incidents. Find out the steps you can take to resolve them with better case management in this comprehensive checklist.
Topics include:
-Capturing complaints from employees
-Department processes
-Investigator functions
-Case managers and decision-makers
When developing a series of pain points to be remedied with better case management, leverage this best practice checklist to inform your decision-making process and share with fellow team members.
Download Incident Management Checklist