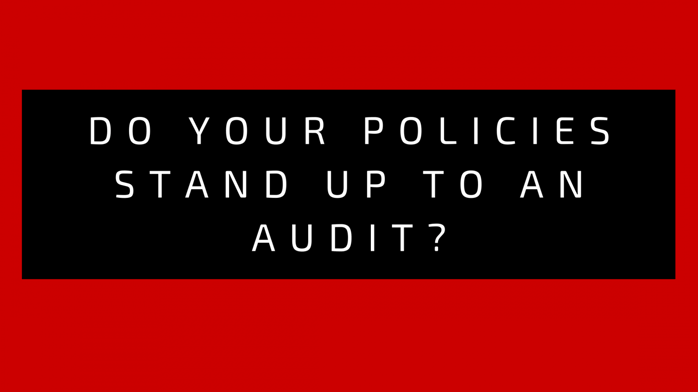 A key requirement for an efficient policy management environment is the ability to stand up to an audit. Whether it is a regulatory compliance audit, an audit by an accrediting or licensing board, or simply an internal spot check to verify that best practices are followed, the ability to quickly and easily verify important information is critical to success.
Among the most important data analyzed in an audit of any type is date information: When was the policy approved? When was the most recent version published? How often is the policy reviewed for updates? Too often, organizations lose track of these and other key dates and find themselves sorting through emails, shared drives, and message boards trying to piece together an audit trail or revision history.
The key to managing this process more efficiently and avoiding the manual, piecemeal work of recreating an audit trail is the automated recording of important lifecycle events. ConvergePoint Policy Management software leverages your SharePoint Online platform to provide a consistent, reliable framework for logging and displaying all dates and other metadata in one location within your Microsoft Office 365 environment. Key lifecycle events such as policy review intervals, update/revision dates, publish dates, version numbers, and upcoming or pending events are automatically recorded and compiled into one central view.
In the ConvergePoint application, policy managers can quickly find status information and view all relevant dates from a single view. Specific permission profiles allow for view-only access to audit trail data, so auditors may verify information directly, without the need to manually compile and print out reports. If more detailed reports are necessary, easy-to-use report builders support a customized framework for audit reports that may be exported to Excel or other formats with a single click.
Related Articles:
ConvergePoint Policy Management software takes the worry out of the audit process and enjoy your next audit by automatically logging, compiling, and displaying your important compliance data into one central view. Contact us today for a personalized tour of our software, and to learn how you can put the power of our solution to work for your organization.
Download the Policy White Paper