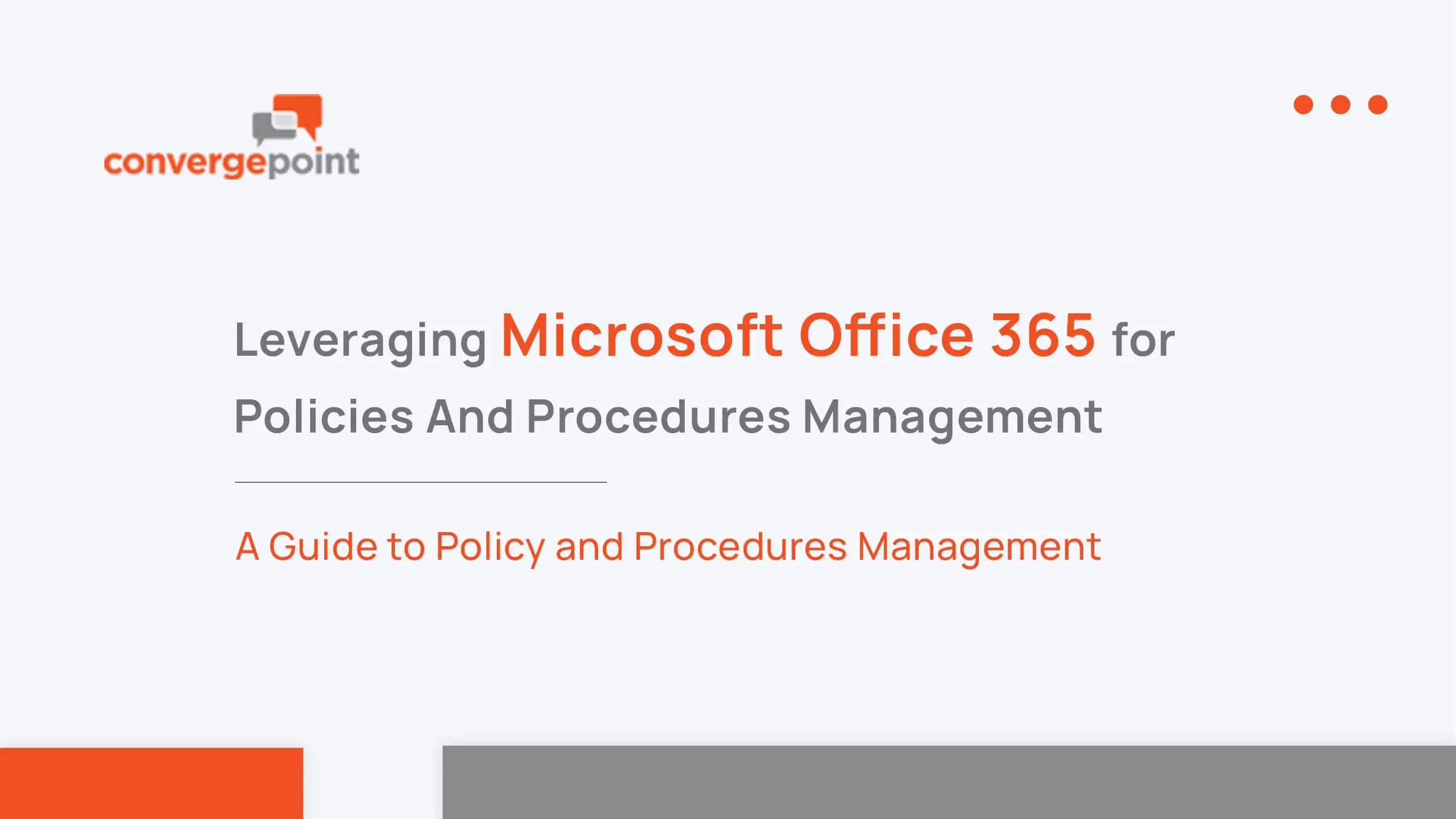 White paper – Policy and Procedure Management on Office 365: Executive Summary
When business leaders and high-level decision-makers examine their organizational policy management processes, they routinely identify whether regulatory compliance and corporate cohesion are met at satisfied levels. However, the process can be challenging if the right systems are not implemented. The lifecycles in place to manage policies and procedures oftentimes fail to adapt to an organization's changing landscape and business expectations. The steps involved in creating, reviewing, approving, distributing and communicating policies and procedures require various members of an organization and can complicate existing workflows without the right management measures integrated.
Established modes of policy and procedure management, including manual entry systems, paper-based systems, shared network drives, spreadsheet applications, and email undermine proper compliance efforts and can reduce stakeholder confidence.
The ConvergePoint Policy Management Add-In on Microsoft Office 365 leverages the SharePoint cloud platform to provide regulatory compliance leaders and executives a complete lifecycle solution and best practices for managing the policies and procedures lifecycle in a cost-effective package, and streamlines organizational efficiency through the following key feature.… Continued