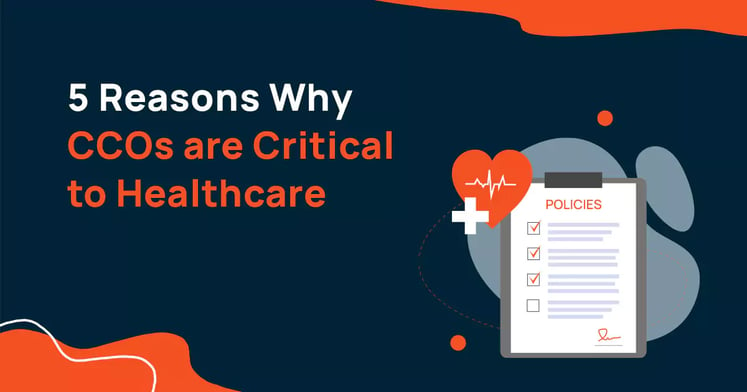 One of the seven required elements of a healthcare compliance program is a compliance committee, led by a chief compliance officer (CCO). Though 86% of healthcare provider respondents to PwC's "State of Compliance 2014" survey said they have designated CCOs, nearly half of those CCOs have other responsibilities outside of managing compliance issues.
It's a tough but necessary position — one that your healthcare organization, no matter its size, type or specialty — can afford to do without, as compliance concerns and costs continue to increase.
What are compliance officers responsible for?
Leading the compliance committee in implementing and managing the organization's compliance program, which begins with creating, organizing, managing and maintaining policies and procedures
Ensuring hospital staff is properly trained and updated on hospital policies, processes and procedures, which are constantly being updated in response to ever-changing healthcare laws.
Understanding the fine balance between compliance and business risks — where each occurs, how they can be avoided or mitigated and how to weigh costs vs. risks.
Why are compliance officers critical to your organization?
To serve as the first line of defense in protecting your organization. They must put your organization's best interests first to make decisions that are unbiased and independent of the opinions of the board of directors. From there, they must stick to those decisions, even if they're unpopular, and ensure the corresponding actions are executed correctly and in a timely manner.
To act independently of the in-house general counsel, human resources and the board of directors. A 2013 study by the Society of Corporate Compliance and Ethics stated that 80% of compliance and ethics professionals felt that CCOs should not report to the general counsel, and 88% said the general counsel should not try to pull double-duty as CCOs. The HHS Office of Inspector General recommends that compliance officers report to the CEO or executive board, not the general counsel, to prevent a legal scrubbing of what compliance officers see happening within the organization.
To be forward-thinking and proactive in building a strong compliance program. They must stay on top of the issues and new regulations to keep your compliance program up-to-date. They must understand the law, know how to implement its effects within your organization, promote a culture of compliance and properly train staff on the law. Policies and procedures should not only adhere to the law, but also uphold the organization's core values.
To lead by example. They must be approachable and trustworthy so that hospital staff feels comfortable to make suggestions on how to improve current policies and procedures, but also professional so that staff respect their decisions. Compliance officers must be willing to conduct audits, open investigations and take appropriate disciplinary actions as necessary.
To keep organized records. If your organization undergoes an audit or becomes involved in an investigation, your compliance program will be scrutinized, meaning your compliance officer will be asked to provide extensive documentation that is well organized — written policies and procedures, version history with revision dates, employee training records, audit reports and other supporting documentation.
Having a strong, smart CCO is only the first piece of a well-rounded, effective compliance program. For the other six components, get the free eBook: 7 Steps to an Effective Healthcare Compliance Program.
Download the White Paper - Leveraging Microsoft Office 365 for Policies and Procedures Management