The ConvergePoint Structured Contract Request Form is a Microsoft Word Macro-Enabled fillable-form that incorporates the best practices for structuring contract requests, so your employees don't leave out the crucial details your legal team needs.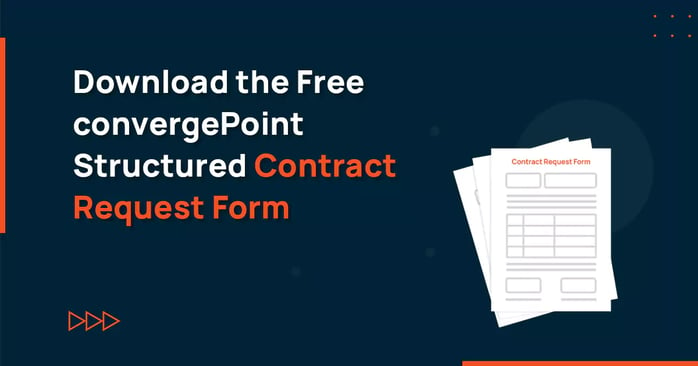 Arm Your Legal Team with Structured Contract Management Requests
In a perfect world, top-level organization would be all there is to managing work and being efficient. But managing the hidden, detailed processes within the larger tasks is where your level of efficiency is determined. Due to time constraints and structural reasons, not many organizations consider every crucial detail within their tasks, and are forced instead to control counterproductive hiccups, like miscalculated funds and wounded relationships.
Requesting a contract of your legal team includes a multitude of those critical details that can hinder efficiency, and the repercussions of the procedural mismanagement affects one of the most vital aspects of the business. Using the Structured Contract Management Request form can proactively equip your legal team with all necessary information in one easy-to-use form, so you can stick to top-level organization and avoid major road-blocks
Download Contract Management White Paper