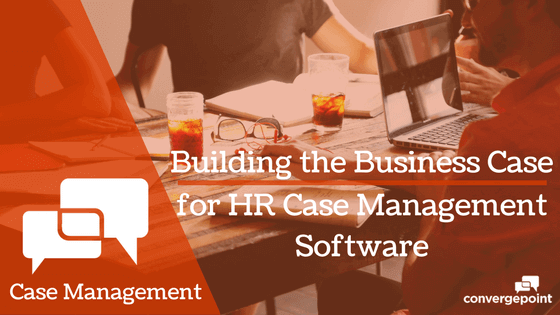 Building the Business Case for HR Case Management Software
Corporate HR departments should understand when the time is right to implement case management software. After all, experts and analysts agree that case management solutions, notably those on secure, web-based platforms like Microsoft Office 365, provide significant value by improving productivity, providing more organized processes, and streamlining collaboration. By outlining some of the key areas where such a solution could benefit your organization, HR professionals will gain an even deeper understanding of the advantages of implementing HR case management software.
1. Productivity
HR case management solutions utilize automated workflows so that employee reports and requests are routed to the the ideal individuals. Employees may submit reports via a self-service portal. Should an organization not want employees to have access, someone in HR can enter the information. For instance, open-ended requests can be sent directly to an HR professional to address, or an employee may likewise have an incident to report regarding a specific coworker. With a single form submission, the software assigns the case to the right people who need to review and take action, such as an HR investigator or legal administrator. They are then notified in a customizable order, thereby streamlining the HR investigation process to suit the specific needs of an organization.
Additionally, automation builds effectiveness for HR departments and satisfaction for employees, as case action items are routed to the right person at the right time, eliminating the need for antiquated, unorganized emails and hard-copy paperwork. HR cases are resolved more effectively and efficiently than with manual processes. By automating the case management processes, organizations can do away with redundancy, increase overall efficiency and control, and ensure the data is securely and accurately stored, all while adhering to company policies and procedures and saving time and resources.
2. Organized Processes
HR case management solutions ensure total visibility into case histories. They provide administration with a full audit trail, and a bird's-eye view of all the cases in the organization, in a fully secure, centralized system. Summaries of prior cases and relevant data, such as the date and time of resolution and the HR professionals involved, are stored and accessed by legal administrators without difficulty.
HR professionals can also proactively monitor the status and progression of a present case, ensuring that all bases are covered and necessities met. In terms of workplace investigations, what were the employee investigation questions? Who was interviewed? What were the findings, and what is the tentative resolution? This pertinent information, as well as all supporting documents and files, including photos and investigative reports, will live within the case management software. It can then be accessed by the corresponding HR professionals on the case and legally authorized administrators who have been given access.
3. Collaboration
HR cases are potentially complex because they involve wide-ranging factors like the nature of the incident or behavior and varying involved parties. This means HR processes will often require more than one individual with a specific skillset to resolve a case. That being said, it's critical to provide collaborative capacities for HR departments. It can likewise be necessary to include different individuals, such as an employee's supervisor. With case management software, HR professionals and other relevant parties alike are empowered to work together for faster and more effective case management processes that are facilitated by automated workflows. This means cases are resolved more efficiently, saving time and resources. The bottom-line impacts for HR teams and organizations as a whole can be huge.
HR teams and organizations as a whole stand to gain from the various benefits and bottom-line advantages of implementing case management software. The increase in productivity and transparency, and the collaborative capacity that such technologies impart, will lower HR costs and increase efficiency. The business case is particularly strong to extend an existing document management and collaborative platform like Microsoft Office 365 SharePoint, (for which ConvergePoint offers a solution), due to the breadth, depth, and flexibility that secure, web-based platforms provide.
Next step: Compliance professionals and HR managers seeking a better solution to optimize their case management processes are behooved to make the right choices for their organization. Download this guide to learn more about implementing a better case management system.
Download Incident Management Checklist