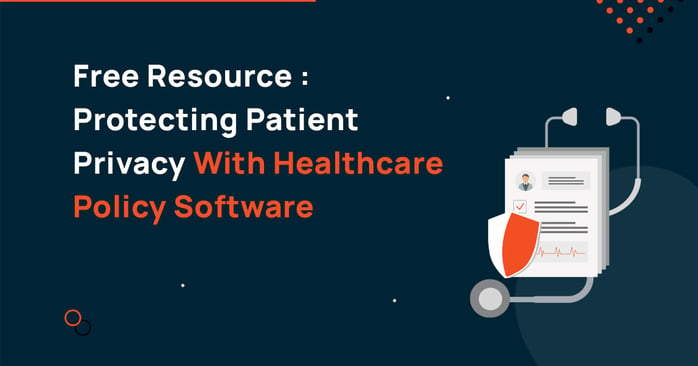 We value our health records just as we value our social security numbers and ATM pins. Nobody wants a stranger having access to our most intimate medical information and we trust our healthcare providers to prevent that from happening. Though it sounds easy, protecting health records is an extensive task. Compliance can easily become a maze of confusion instead of road to confidentiality. You must provide your employees with corporate policies that reflect the latest changes in HIPPA regulations.
Securing the Network
HIPAA security rules govern how corporations maintain protected health files in electronic form. From file storage to information transmission, every step of records management is subject to HIPAA specifications. Losing files can mean losing vital patient histories and can potentially create a life threatening situation. But, lost records are not the only concern with electronic filing systems. The news is filled with stories of cunning hackers who spend their time trying to break into the most secure computer programs in the world. Weaknesses in your systems can place confidential patient information in the wrong hands.
With all of these security responsibilities, your IT department has a lot to manage. Make their job a little easier by providing them with policies and procedures that they can access at a moment's notice. Valuable working hours are lost when time is spent looking through pages and pages of rules and regulations. ConvergePoint's SharePoint Policy Management Software transforms these convoluted regulations into procedures that are easy to access and understand.
By implementing computerized policy and procedure software, the entire IT department will always be up to date on the most recent changes to HIPAA security laws. You can rest assured that your employees know the latest HIPAA regulations about authentication and encryption codes and be confident in the compliance of your entire electronic filing system.
Teach Your Staff the Importance of Privacy
Privacy considerations are the other major aspect of HIPAA. All healthcare providers, plans and clearinghouses with electronic files are subject to privacy regulations. These are far reaching, setting limits on what information can be shared and with whom. Patient consent is everything and it must be in writing and specific. Every employee, with any level of access to patient records, must be provided with policies that explain the details of HIPPA security. Something as seemingly harmless as leaving a form on a copy machine can turn into thousands of dollars in fines for your corporation. Protect your organization with a centralized policy software that keeps your employees well informed about HIPAA privacy regulations.
ConvergePoint's SharePoint Policy Management Software features version controls, so you can rest assured that the most recent changes are being disseminated. Integrated auditing tools make it easy to view which policies have been distributed and received by your department heads and their respective workers. Your directors don't need to waste time coordinating the distribution and tracking of paper policies across multiple departments. Your managers don't need to run around chasing employees for signatures and acknowledgments. ConvergePoint's SharePoint Policy Management Software is the productive method of promoting your organization's HIPPA compliance.
More And More Healthcare Organizations Are Choosing Convergepoint For Policy Management
Download the Policy White Paper