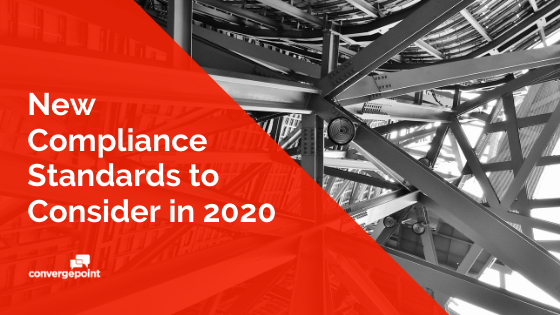 For the safety professional, compliance is everything. It should at least be the starting point of a safety management system. Risk management theory may declare that legal compliance should only be your system's minimum requirement, but anyone in the safety industry knows that it's a tad more important than a mere 'minimum.'
If 'all roads lead to Rome,' then all safety compliance roads in the US lead to OSHA. This article will provide an overview of some of the key compliance standards released by OSHA that may prove important to your legal compliance in 2020.
Electronic Submission of Workplace Injuries
It is well-known that OSHA issued a rule in 2016 that required the mandatory electronic submission by employers with 250 or more employees of all workplace injuries on an annual basis. The current federal administration rolled back that rule at the end of 2018, even after OSHA requested that it not to do so.
The rule change meant that employees are no longer required to submit information from Form 300 (the log of work-related injuries and illnesses) and Form 301 (the detailed injury and illness incident report). However, employers must continue to submit form 300A (a summary of work-related injuries and illnesses). Also, employees are still required to keep five years of occupational injury- and illness-related records as per forms 300, 301 and 300A.
There has been ongoing speculation in the safety industry that OSHA would push to reintroduce the 2016 electronic reporting rule in 2020. However, that is unlikely given the current administration's 'two-for-one' rule, by which any federal agency is forced to get rid of two rules for any one new rule it wishes to introduce. OSHA, being beholden to this federal rule, is probably weary of re-introducing its 2016 injury-reporting rule precisely for that reason.
Hazard Communication Standard Revisions
In 2012, OSHA incorporated the United Nation's Globally Harmonized System of Classification and Labeling (GHS) into its Hazard Communication Standard (HCS). The reason for the international standardization of safety data sheets was two-fold: to better ensure employee protection and improve international trade. The UN's GHS is already on its seventh version, while OSHA is only aligned to the second version. OSHA has stated this alignment will occur in 2020.
Beryllium Standards for Construction and Shipyards
OSHA has delayed the compliance date for its new ancillary provisions for the beryllium standards for these two industries until September 30th, 2020. This new standard, which was first tabled by OSHA in 2017, will address such issues as methods of compliance, hazard communication, medical surveillance, personal protective clothing and equipment, respiratory protection, hygiene practices, housekeeping, and general recordkeeping regarding beryllium in shipyards and on construction sites.
OSHA required the extension in order to better ensure that the new changes to the beryllium standards both maintain the health and safety of shipyard and construction workers and increase cost savings for employees. The latter requirement was mandated by the current administration.
However, it should be noted that this delay does not alter the continued need to comply to OSHA's beryllium standard for general industry, which stipulates a permissible exposure limit (PEL) for beryllium of 0.2 micrograms per cubic meter of air, as well as a short-term exposure limit (STEL) of 2 micrograms per cubic meter of air.
New California Regulations
As of January 1st, 2020, California changed the way that occupational injuries and illnesses need to be reported, as well as how they are defined. Employers in the Golden State must report serious injury, illness, or death immediately either by telephone or online via the state's Division of Occupational Safety and Health. The definition of "serious injury or illness" in the workplace removed the 24-hour minimum time requirement for inpatient hospitalization. California also updated the definition of "serious exposure," now defined as exposure to a hazardous substance that could realistically cause death or serious physical harm.
California is also set to adopt new lead standards for general industry and the construction industry on September 30th, 2020. California's Standard on Lead Exposure will mandate a significant reduction in the permissible exposure limits for airborne lead from 50 micrograms per cubic meter to 10 micrograms per cubic meter, calculated over an 8-hour, time-weighted average (TWA). That equates to one-fifth of the current permissible exposure limits for airborne lead.
Pending Standard: Respirable Crystalline Silica in the Construction Industry
This is still in the 'pre rule' stage, the aim of which is to revise Table 1 in the standard for the construction industry. There is a chance this important rule could be issued sometime in 2020, which is why we have included it. OSHA has stated that its intent is to include tasks and tools that may involve exposure to respirable crystalline silica that are not currently listed in Table 1 of the standard.
OSHA has also been requesting information from the industry about possible engineering and work practice solutions that could be effective control methods to mitigate worker exposure to respirable crystalline silica. This is so that employers can have more options to ensure compliance with the proposed respirable silica standard.
Your Compliance in 2020
Non-compliance to regulatory requirements can of course result in penalties and even the diminishing of an organization's reputation and brand value. That is why legally updated documentation is so important, including your policies and procedures.
State-of-the-art Compliance Management Software by ConvergePoint offers you just that with our suite of safety management software that can be customized to your needs. Our software is conveniently built on the Microsoft SharePoint platform. Improve your compliance standards and learn more about our software today.
Download Policy Management WhitePaper