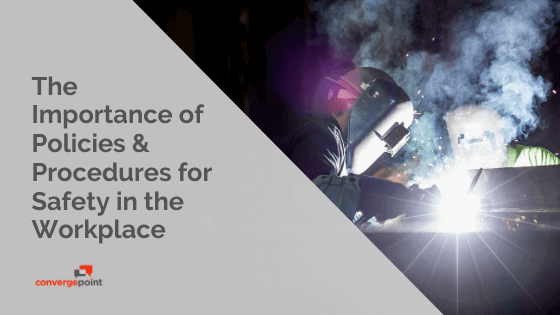 A safety management system without policies and procedures is like having a car without oil and water. Put in gas and the car might run for a short while, but soon enough, the engine will seize. So, too, will a safety management system without the necessary policies and procedures in place.
Policies provide the all-important "paper trail" in your organization, even if your entire document system is in the cloud. They reflect your organization's principles, objectives, and obligations—legal and otherwise—that help employees make informed safety decisions in your business.
Procedures are a tier of documentation below that: they specify how tasks must be undertaken. These are most often in the form of step-by-step instructions for carrying out a job or task.
It's worth noting that different organizations have different names for these documents. Policies can be referred to as standards or corporate directives, while procedures can also be referred to as work instructions, standard operating procedures (SOPs), or simply "policies."
Regardless of what you name it, you cannot have policies without procedures and vice-versa.
Reasons for Safety P&Ps
Why bother with policies and procedures? There are various reasons why this documentation is important in your organization's Safety Management System (and that applies to occupational health, too, of course). These include the following important parameters, which we will refer to as the "five C's for Policies and Procedures":
Commitment
Want to assess an organization's commitment to safety? Simply look to the top. Safety management must be driven from the very top of an organization and few things engender more respect in a safety system than mandated policies and procedures that are strictly enforced and practiced.
Communication
As with any management system, safety requires communication that is on-point, comprehensive, and organization-wide. Policies and procedures create a clear framework for the delegation of needed responsibility and accountability by each person in the organization. They also serve as a means of communicating required information to all employees. Failure to do this will invariably result in the breakdown of safety-related initiatives.
Consistency
Management can create benchmarks for performance and behavior. In turn, performance and behavior across the organization must be consistent to ensure required actions and tasks are more easily replicated.
Clarity
Every worker at every level should know exactly what is expected of them, both at the organizational level and for specific tasks. Performance management is facilitated since management understands what is expected of each worker.
Compliance
Policies and procedures are the cornerstone of any organization's safety management system. They facilitate compliance to applicable safety legislation and regulations, be they federal, state or city/local.
Don't Forget the Other 'Big C'—Culture
Although it may not be immediately apparent, policies and procedures are instrumental in nurturing a meaningful, sustainable safety culture. These documents can help encourage a safety culture by:
Demonstrating that management is serious about the adherence to expected safety standards
Explaining what is expected of employees regarding safety-related behavior and actions, both in expressly and by implication
Ensuring employees are treated fairly and equitably regarding safety-related issues and incidents
Fostering trust between management and employees, which can further encourage adherence to the safety-management systemM
Stating clearly that bias and favoritism is unacceptable in the workplace and will not be tolerated
Having inconsistent or haphazard policies and procedures will only do a disservice to your organization. Your employees deserve a safety system that can grow and scale with your organization. Choose compliance software that will protect your most valuable assets—your employees. Visit ConvergePoint to learn more about its Policy Management software and Safety Management software solutions that work seamlessly with Microsoft SharePoint and Office 365. Schedule a demo today.
Download Incident Management Checklist