Health and Safety Management Software on Microsoft SharePoint
Training can be defined as learning that is provided in order to enhance ability for a specific job or task. It is an activity aimed at imparting information and/or instructions to improve an employee's performance or to assist them in attaining a required level of knowledge or skill. For any organization, training needs must be identified at all times that are a reflection of the various processes, tasks and hazards in a given workplace. With that, training must be provided when and where necessary and on an ongoing basis. It is clearly essential that a sound awareness of health and safety principles and issues is vitally important for all employees who may be affected by an organisation's processes and activities.
This awareness should extend to understanding the importance of conformance with the organization's health and safety policy and with all procedures and works instructions that may be relevant to them and their work. It is also important that employees fully understand the significant health and safety hazards and risks to which they may be exposed. Only effective training that is task-specific and risk-relevant can achieve this.
But how can an organization's safety management and human resources (HR) or human capital function keep abreast of the training needs and attendance of all employees, especially those who are particularly exposed to health and safety hazards? That can be a daunting task, both logistically and risk-wise. Enter Convergepoint's Health and Safety Management Software. This is user-friendly and intuitive software for training needs analysis and oversight at its best. For example, the software can automatically reissue health and safety-related training policies by establishing time frames for review, renewal and expiration. The software allows the relevant people with access to view employee training records, including version histories and related discussions. It can also alert managers and employees as to when training, permits or certifications are approaching their deadline or are already overdue.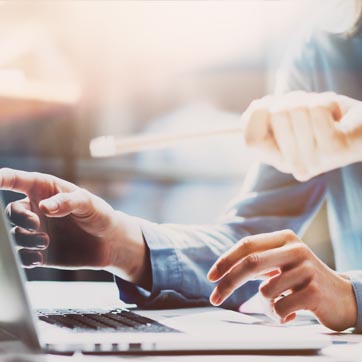 Automate Your Health and Safety Processes
Our software also affords trends analysis by allowing someone to see and assess training records individually or as a collective whole in order to track the effectiveness of current training, pick up any trends and patterns in training accomplishments or shortfalls, and make adjustments to training provided as needed. It also offers an invaluable means by which to track compliance by employees to training provided. This it achieves by allowing the request of training acknowledgements from specific individuals, teams or departments. The acknowledgement of training by employees is an effective means by which to ensure compliance to scheduled training and also helps to prevent future infractions.
Our software also provides a centralized focal point that allows employees to certify and acknowledge that they have read and understood safety procedures and works instructions that are applicable to them and their work. It can even create and assign customized quizzes to employees to ascertain their levels of understanding on specific health and safety topics or criteria.
Track Incidents
Our Health and Safety Management Software offers customizable forms and automated workflows for compliance managers.
Safety Procedures
Monitor the effectiveness of safety and training programs and identify areas of improvement.
Safety Training
Outline safety procedures in one centralized SharePoint library and deliver them to the right employees.
Where Does Your Business Benefit with Health and Safety Management Software?
The ConvergePoint Health and Safety Management Software offers managers and organizations a logical and electronic means by which health and safety training can be managed in a manner that is systematic, organized and focused on specific employees, groups of employees or departments. Ultimately, our software should serve as a conduit for empowerment whereby employees can undertake
their safety-related work with the highest level of confidence in their ability to do so. And well-trained employees make for healthy and safe employees, which can only be positive for any modern organization.
Our support team here at ConvergePoint are experts in health and safety management. We know that we can implement your software solution in a matter of weeks or even days.
Download Policy Management WhitePaper

Manage All Health and Safety Processes
Incident Tracking
Safety Policies & Training
Injury & Illness Record-keeping Forms (OSHA 300, 300 A, 301)
Permit Management
License Management
Real-time Dashboards
Reporting

Easily Track Incidents
Get real-time statuses
Keep records of incidents in one centralized location
Set renewal reminders for upcoming deadlines

Automate Training Renewals
Automatically reissue EHS training policies by establishing time frames for review, renewal and expiration
Store all documents in one secure depository
Set different levels of user access and permissions

Streamline Employee Training
Create and assign custom quizzes to employees to ensure their understanding
Request training acknowledgements from specific individuals, teams or departments
Alert managers and employees when training, permits or certifications are approaching deadline or overdue
Ensure employee acknowledgement to help prevent future infractions

Produce Audit Reports
Lower costs by being able to quickly search and access documentation
View employee training records, including version history and related discussions
See training records individually or as a whole to track the effectiveness of current processes, notice trends and patterns, and make adjustments needed

Improve Overall Performance
Consistently comply with latest industry standards and regulations
Encourage continuous individual improvement across your organization by ensuring all employees are aware of company procedures and properly trained
Reduce costs caused by poor performance or regulatory fines and citations
Empower employees to complete their jobs with the highest level of success

Proactively Manage Certifications
Automate the certification and record-keeping process
Allow managers to quickly see status of employee permits certifications and licenses
Set renewal reminders for expiring certifications and licenses