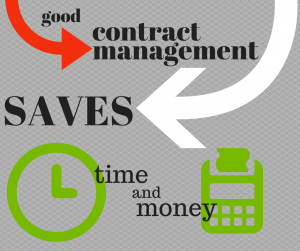 How do your paralegals and legal administrators spend the majority of their day? Do they go on wild goose chases looking for contract information? Are they worried about missing emailed contract approvals or contracts that have mysteriously fallen off the priority list?
When it comes to contract management, here are the top five most frustrating and time-consuming activities that paralegals and legal administrators deal with (but shouldn't have to):
Dealing with direct contract requests

from multiple departments with limited options to verify authenticity and urgency of requests
Searching through multiple share drives

and folders for the latest version of the contract and supporting documents
Digging through old emails

looking for contract details and history
Using Excel Spreadsheets

to track progress and compile up-to-date reports
Tracing contracts that are coming up for renewal and ensuring that unused contracts are not auto-renewed
It may seem like it only takes a few minutes to search for a saved email or scroll through a few pages of search results, but that time adds up — especially when your contract management professionals have to sift through hundreds of old contracts while juggling dozens of recently created contracts.
Having good contracting processes equates to stronger annual revenue numbers, according to an International Association for Contract and Commercial Management article. In fact, "on average, weaknesses in contracting resulted in losses equivalent to 9.2% of annual revenue," according to research done by IACCM.
So how can your legal department resolve a large number of these issues to increase efficiency and streamline the contract lifecycle?
The solution doesn't have to be complex, costly, time-consuming or training-intensive. Your system, in fact, needs only to have a few basic features:
An organized workflow process that is automated
One single system for managing requests
One central repository to store contracts and supporting documents, so you can easily search for and report on contracts
Want to take it a step further without spending a lot of money, time and resources on deploying and learning a new system? Migrate to the Contract Management System that offers all of these features and more, and will alleviate many contract management issues. At the same time, Contract Management Software enables your legal team to stay on top of their processes, from contract requests and signoffs through contract renewals and obligation management.
When you are looking for guidance on how best to organize and streamline the contract management process, ConvergePoint can help. We'll discuss your goals, challenges and how Contract Management Software will save your paralegals and legal administrators' time, boost productivity and alleviate frustrations.
Next step: Read a step-by-step guide on how to set up an automated contract management system.
Download Guide -How to Successfully Establish a Contract Management System