Health and Safety Management Software on Microsoft SharePoint
An incident is a system malfunction. It is indicative of a system flaw, a system breakdown, a system bypass – call it what you will. An incident can be minor or even a near miss, or it can be major and cause substantial losses in money, equipment and even lives. That is why access to an effective and comprehensive incident management system is imperative for any compliance or EHS manager or professional. Enter ConvergePoint's Health and Safety Management Software
As with anything systemic, there is a process to incident management. Or at least there should be. Our software, as developed on Microsoft SharePoint and Office 365, serves as a backbone to an organization's compliance and risk management programs. This software enables you to have an incident management reporting and tracking system that follows a logical process flow that mirrors your organization's safety needs. How so? Well, take a non-fatal forklift incident as an example: once the incident has occurred and been communicated, then a customizable incident form is generated that allows for inputs of all necessary information about the incident. Supplementary documentation and other evidence can be attached to the said incident form. The process has commenced….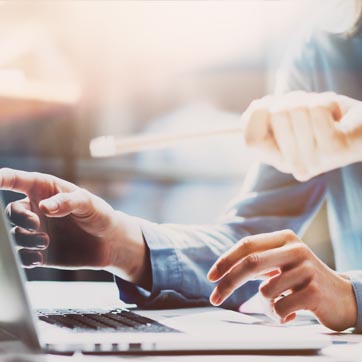 Automate Your Health and Safety Processes
Immediately, the relevant responsible management will be notified by email with regard to the incident. Management will decide, based on the available incident form, whether or not an investigation is necessary. If so (which should be the case with any incident involving mobile equipment like a forklift), then an applicable incident investigation will need to be undertaken at the behest of an appointed incident investigator and investigation team. This too will be automatically flagged. Investigation findings, witness notes and all needed documentation and other evidentiary data (for example, photographs of the incident scene involving the forklift) should arise from this investigation process, now well under way…
From the investigation findings and other necessary data it should then be more viable to suggest corrective and preventative actions that are pertinent to the given incident and the findings thereof. From there the software will prompt the implementation of agreed and needed recommendations, as well as the all-important validation thereof. Only then can the forklift incident be considered closed. And then there's the need to possibly report to OSHA if so required by law, of course. Importantly, our flexible platform creates a comprehensive audit trail of all info and data accumulated during the incident investigation process. Equally importantly, our software provides for ongoing status updates and notifications that allow for a well-communicated and seamless investigative process – and always in real time, immediately. Proper communication and delegation occurs automatically with this software, not purely by circumstance.
Track Incidents
Our Health and Safety Management Software offers customizable forms and automated workflows for compliance managers.
Safety Procedures
Our Health and Safety Management Software offers customizable forms and automated workflows for compliance managers.
Safety Training
Outline safety procedures in one centralized SharePoint library and deliver them to the right employees.
Where Does Your Business Benefit with Health and Safety Management Software?
The ultimate aim and primary purpose of any incident investigation process is to ensure that an incident is less likely to occur again. Recurrence of any incident is the biggest red flag in any incident management system. Whilst a recurrence can denote a myriad of system failings ranging from poor risk analysis to substandard or incorrectly implemented controls, it will invariably also denote a reporting and investigation system that is either malfunctioning or ill- suited to an organization's risk profile. That forklift incident, like any incident, is already an incident too many.
Remember – incidents can make or break your safety management system. To quantify their costs in dollars and cents can already be a challenge, but incidents can also wreak havoc on the belief and
buy-in of the workforce into an organization's safety management system. Incident management may seem 'reactive' but it can work proactively – as long as the correct processes are in place. We provide that invaluable incident management process with our software.
This software will better equip you and your organization in keeping workplaces and processes as incident-free and incident-mitigated as possible.
Our support team here at ConvergePoint are experts in health and safety management. We know that we can implement your software solution in a matter of weeks or even days.
Download Incident Management Checklist

Manage All Health and Safety Processes
Incident Tracking
Safety Policies & Training
Injury & Illness Record-keeping Forms (OSHA 300, 300 A, 301)
Permit Management
License Management
Real-time Dashboards
Reporting

Easily Track Incidents
Get real-time statuses
Keep records of incidents in one centralized location
Set renewal reminders for upcoming deadlines

Automate Training Renewals
Automatically reissue EHS training policies by establishing time frames for review, renewal and expiration
Store all documents in one secure depository
Set different levels of user access and permissions

Streamline Employee Training
Create and assign custom quizzes to employees to ensure their understanding
Request training acknowledgements from specific individuals, teams or departments
Alert managers and employees when training, permits or certifications are approaching deadline or overdue
Ensure employee acknowledgement to help prevent future infractions

Produce Audit Reports
Lower costs by being able to quickly search and access documentation
View employee training records, including version history and related discussions
See training records individually or as a whole to track the effectiveness of current processes, notice trends and patterns, and make adjustments needed

Improve Overall Performance
Consistently comply with latest industry standards and regulations
Encourage continuous individual improvement across your organization by ensuring all employees are aware of company procedures and properly trained
Reduce costs caused by poor performance or regulatory fines and citations
Empower employees to complete their jobs with the highest level of success

Proactively Manage Certifications
Automate the certification and record-keeping process
Allow managers to quickly see status of employee permits certifications and licenses
Set renewal reminders for expiring certifications and licenses