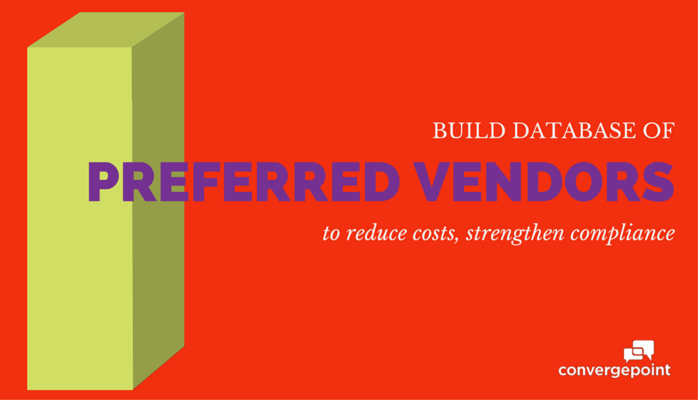 Supply chain management, healthcare organizations' second most expensive cost after labor, will become a central discussion as executive leadership looks for ways to better manage and curtail spending.
Supply chain management's responsibilities require a tough balancing act: source quality materials, while reducing costs; carefully manage vendor relationships, while maintaining customer satisfaction; and ensure regulatory compliance, while continually increasing efficiency and streamlining workflows.
The integral part in supply chain management — and the procurement lifecycle as a whole — is contract management, and few healthcare providers have the tools they need to streamline this process. As healthcare organizations rely more and more on third-party vendors, the need for an automated contract process to manage these contracts and help maintain the relationships grows.
What does an electronic contracting approval process look like, and what does it allow you to do?
Easily draft contracts using already gathered and vetted vendor information
Automate the contract review and approval process to the appropriate hospital staff
Integrate with electronic signature companies
Store all contracts and supporting documents (including related discussions, comments and version histories) in one central location (your secure, on-premise SharePoint server) for advanced search and convenient access
Link to vendor-specific documents, so you don't have to hunt through multiple departments and systems for scattered information
Measure vendor performance and make more informed decisions about vendors and whether to renew, renegotiate or cancel contracts by ensuring contractual obligations are fulfilled, and through reviewing ad hoc reports
By using a contract management system that captures and keeps all information in one convenient location, your procurement team will hopefully build a database of preferred vendors, and already have vendors' updated information at their fingertips — which will help expedite the creation and approval of future contracts, as well as make it easier for them to compile documents for auditors.
While a contract management system helps ensure your contract processes stay compliant, your procurement team also needs to do their part in managing the risks of working with third-party vendors. You need to perform due diligence and the appropriate homework before entering a contractual agreement with a vendor. Look at what measures the vendor takes to safeguard your confidential data, how often the vendor updates its security, how frequently the vendor is audited and what their emergency action plan entails. As the relationship progresses, continue to monitor the vendor's security performance — and then take this factor into consideration when making supply chain management decisions.
Next step: Looking for more specific information on how to establish a contract management system and automate processes? Check out our step-by-step, How-to Guide.
Download Contract Management White Paper