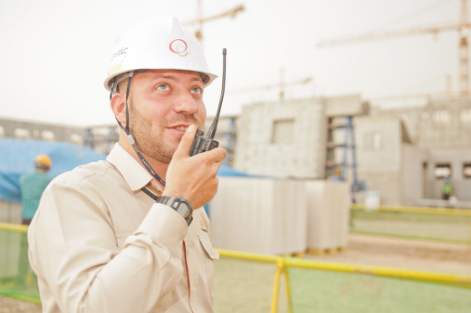 When it comes to automatic renewal clauses in contracts, complacency can be the quickest route to financial loss. Often, a significant amount of diligence is required to ensure no deadlines are missed in the contract review process. However, without a contract lifecycle management (CLM) solution in place, it can be all too easy to lose sight of important details such as renewal and expiration dates.
One manufacturer learned this lesson the hard way when it discovered it was still paying for its old two-way-radio cellphones two years after it had replaced them all with smart phones. It wasn't until the network supporting the older phones shut down that the accounting department was alerted. By that time, it was already too late. The error cost the company more than $100,000.
Wake-up call
What happened to the manufacturer could happen to any organization that isn't vigilant about its CLM apparatus. Self-renewal clauses are common ways for companies to manage long-term contracts, like cell phone service agreements, but they are notorious for causing grief if they are left forgotten until it's time to terminate the contract. If the renewal deadline is missed, the organization attempting to extricate itself from the contract may become locked in an unsatisfactory service arrangement that could last years.
In the manufacturer's case, the accounting team wasn't even aware it was wasting tens of thousands of dollars on obsolete phone service contracts until the phone company shut down operations, forcing the accounts to close. This was a major wake-up call for the manufacturer, which had been coasting by without an appropriate CLM system in place.
Answering the call
To prevent this oversight in the future, the manufacturer set out to find contract management software that would offer:
A user-friendly interface—If software is hard to use, employees will find a way to work around it to avoid having to use it. Choose a CLM solution with an intuitive interface that will be easy for your organization to adopt to ensure success.
Real-time dashboards—A bird's eye view of important details such as names of other parties involved in the contract along with expiration and renewal dates would help responsible parties prioritize their actions and respond quickly to impending deadlines. A dashboard with real-time status updates also helps compliance managers maintain accountability.
Fully customizable alerts—This functionality, which empowers compliance managers to set multiple email alerts in advance of renewal and obligation deadlines, would have potentially saved the manufacturer its $100,000.
Security features—Contracts often include sensitive information such as negotiated terms and intellectual property that must be kept secure in a manner that complies with regulatory standards. A CLM that allows compliance managers to develop custom workflows that ensure only the subject matter experts get involved at the right times helps ensure checks and balances are built into every contract lifecycle.
A single, centralized repository—No one wants to hunt through thousands of documents spread across email archives, various folders and hard-copy filing cabinets to find a contract. If a CLM offers a digitized centralized repository, it will make search instantaneous. It also improves efficiency significantly by keeping contracts and their supporting documents all in one convenient, secure repository, providing a clearer audit trail for improved historical accuracy.
Customizable templates and ad hoc report creation—Offering customized, branded templates that meet legal standards will encourage employees to conform to best practices in contract creation, minimizing errors and reducing the revision process. No contract is exactly like another, so having the flexibility to incorporate ad hoc processes in the contract workflow will offer the flexibility necessary for successful contract creation and management.
Ongoing software support-Any quality CLM solution will offer complete and ongoing tech support for the life of the service. Organizations' IT departments are already overburdened, so it's critical to verify that any issues with the software itself can be addressed promptly by the service provider.
Built-in collaboration-Contracts require a number of parties to sign off and handle them throughout their lifecycles. That's why it's important to find a CLM solution that will allow stakeholders to:

Negotiate with third-party legal teams
Sign contracts virtually, from anywhere in the world
Share comments on documents
Control versions and share redlining and track changes in real time
Attach supporting documents such as forms, relevant emails, and other data
Avoid future contract hang-ups
The manufacturer learned an important and expensive lesson, but your organization doesn't have to suffer the same fate. Always be mindful of self-renewal clauses present in existing and new contracts. It isn't always possible to avoid or remove these clauses entirely, so implementing software that will help you manage the entire lifecycle of your contracts could save your organization a considerable amount of money and hassles down the road.
ConvergePoint offers comprehensive Contract Management software that integrates seamlessly with Microsoft SharePoint and Office 365. Schedule a free demo today.
Also read The Quickest Route to the Fastest Contract Lifecycle Management Implementation.
Having difficulty managing your contracts and important documents? Download the free white paper: Achieving Efficient Contract Management
Download Contract Management White Paper