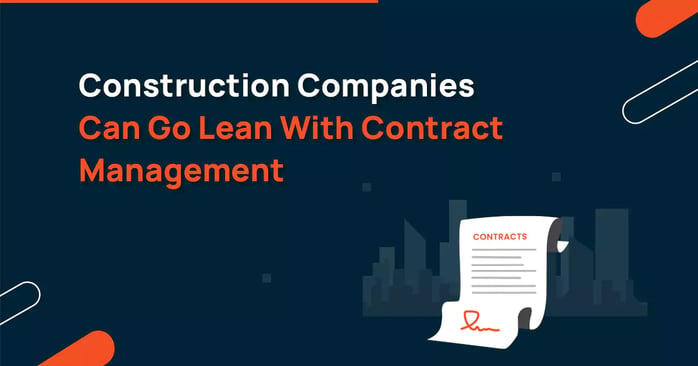 The construction industry is built on business partnerships — nurturing your customers and vendors, as well as defining how your relationship will work in the form of contracts. Contracts with vendors, subcontracts, architecture firms and other partners are key documents that all contractors must deal with on a daily basis.
Developing a contract is similar to constructing a building. Just like you have to coordinate with several companies (about their responsibilities on the project) to start construction, you have to coordinate with several people (each of whom has different roles in drafting the contract) to develop a contract.
The building blocks of a construction contract include:
Full name, address and signatures of both parties

Scope of work

Contract documents (including specifications, drawings, etc.) that compose your contract
Schedule of work
Description of materials and equipment
How change orders will be handled

Project cost, payment terms and payment schedule

Authority for decision-making
What's the most efficient way to house and manage all of these contracts? Much like you need the architecture firm's blueprints as a plan to guide the team and show how the building will be constructed, you need a contract management system on Microsoft SharePoint to show how your contracts are organized.
One convenient, central repository offers your project managers, estimators, accounts payable and accounts receivable department, and other staff one platform to reference all of your contracts.
Manage, search and access contracts and supporting documents with Contract Management's enhanced search functionality and improved contract document relationships. Each project manager, estimator and office staff member often juggles multiple projects at one time, meaning their desks are covered in drawings, contracts and other paperwork. ConvergePoint's Contract Management Software, which adds robust features to the basic functionality of Microsoft SharePoint, enables them to quickly find the specific contract details of each project.
Assign roles and tasks to different individuals

within the Contract Management Software, just like you give subcontractors specific responsibilities on a project (i.e. an electrical contractor is in charge of designing and building the electrical system) to complete in a specific order (i.e. electrical work should come before painting).
Approve contract dollar amount requests that have been automatically prioritized, with ConvergePoint's Contract Management Software's advanced document approval workflows. Real-time reporting enables you to get enhanced, ad hoc reports based on key criteria. Both features are great tools to have as more construction companies move towards lean construction practices.
Want to learn more about how a structured contract management system can boost your company's productivity and streamline the contract lifecycle? ConvergePoint can offer guidance on industry best practices and how our Policy Management Software, Contract Management Software or Employee Health and Safety Training Management Software can benefit your organization.
Learn how to set up an efficient contract management system via the How-to guide.
Related Article:
Download Contract Management White Paper